Guillaume Moubeche – LinkedIn Masterclass + Cold Email Masterclass
Fully spected out courses
The secret strategy behind our 3M+ monthly views on LinkedIn from the founder of limlist.com
Learn the LinkedIn strategy that helped us generate $8M in ARR in 3.5 years and build a powerful brand worldwide.
LinkedIn Masterclass Includes
34 actionable videos
Strategies and processes are broken down
Exclusive templates & resources
Access to all course updates
You can find all the course details on the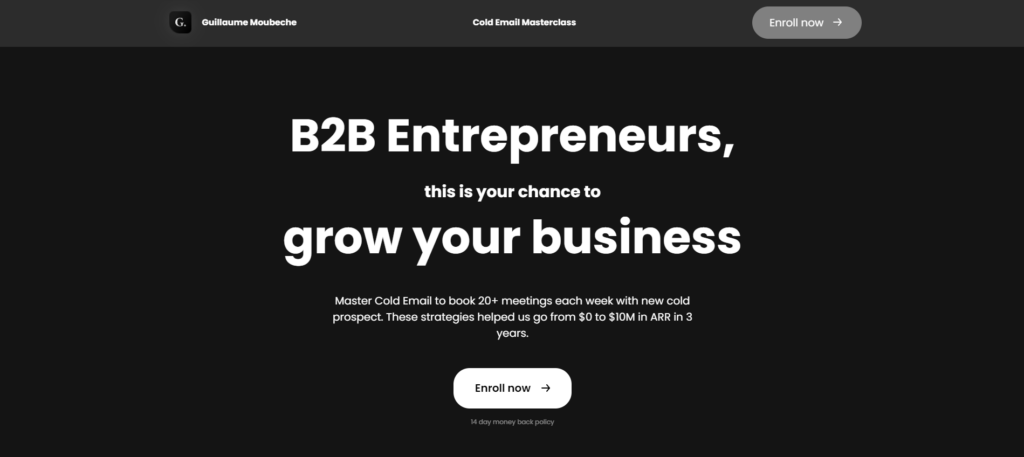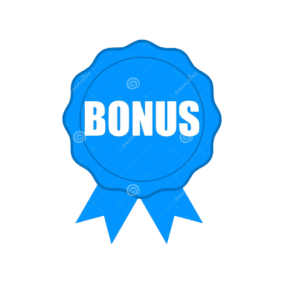 Guillaume Moubeche – Cold Email Masterclass
Master Cold Email to book 20+ meetings each week with the new cold prospects. These strategies helped us go from $0 to $10M in ARR in 3 years.
What is included in Cold Email Masterclass
Session 1: The secret to email outreach
You'll discover our vision of cold email and what the strategy is that brought us millions in revenue for lemlist.
Session 2: The secret to define your target
You'll see how you can find your prospects.
Why is it key to define your target?
How can you build an ICP practically?
How to use your existing clients to find new ones?
What persona frameworks to use?
How to define your tiers?
Session 3: The secret to get in touch with anyone on Earth
You'll see how you can reach out to anyone on the planet: top leader of your industry, CEO of your dream company, international speakers for your event, etc.
How to take into account the structure of an email address?
Which is better: Manual way or chrome extensions?
What are the best email databases?
How to properly target LinkedIn prospects automatically?
How to verify email addresses efficiently?
Session 4: The secret to land your emails in the primary tab
You'll see the critical elements before sending your email.
What is email deliverability?
How to properly audit your current situation?
How to do your technical setup to land in the primary tab?
Why should you warm up your email and how to do it?
How to send cold emails the right way?
What are the email deliverability steps?
Session 5: The secret of cold emails that get responses
You'll discover our secret strategy behind the perfect cold emails.
What is the anatomy of a perfect cold email?
What subject lines should you use?
What are the best intro line strategies?
How to write your pitch?
How to include effective call-to-actions?
How to effciently test your sequences?
How to properly analyze your cold email results?
What are the secrets nobody told you about?
Session 6: The secret of a follow-up email
You'll see why follow-up sequences are important and how to do them properly.
Why you need to follow up?
How to create the perfect sequence?
What are the top follow-up sequences?
What are the top outbound sequences?
Session 7: The secret of successful cold email campaigns
You'll discover our most successful cold emails that you can use for your campaigns and learn the strategy behind the perfect cold emails, from subject lines to call-to-actions.
How to grow your network?
How to grow your community?
How to minimize no-show rate?
How to generate backlinks?
How to get featured on podcasts?
How to interview industry leaders?
What was lemlist's first sales campaign?
How to find your dream job?
About the Author
Guillaume Moubeche
It took me 5 years of mistakes and experiencing hundreds of cold email frameworks to become a master of cold emailing.
Once I started to generate millions of dollars for clients worldwide, I wanted to help others succeed. Since then, I've been featured in over 200 media outlets across the world and invited to speak at international conferences about my cold email secrets.